Welcome to CMSE 2020!
---
Notice: Due to the outbreak of COVID-19 and for the safety of our participants, CMSE2020 has been changed to Online Conference. We are sorry that the CMSE 2020 is not able to be held in Kyiv this year as scheduled, but please keep informed that CMSE 2021 is planned to be held in Kyiv, Ukraine next year!


The online CMSE 2020 consists of three parts:
1) Full paper publication in conference proceedings or journals;
2) Oral Presentation with a pre-recorded video or ppt/pdf presentation with audio; Poster presentation with a well-designed poster in pdf format.
3) Online oral/poster presentations with discussion via
Microsoft Teams Meeting
(
How to join CMSE 2020 in MS Teams
).
The 9th Global Conference on Materials Science and Engineering (CMSE 2020) will be held online on November 20-23, 2020.
CMSE 2020 aims to provide an effective platform for discussion, knowledge exchange and fruitful interactions on new approaches and research findings among scientists, researchers and scholars on materials science and engineering. The conference program will include keynote speeches, invited speeches, oral presentations and poster presentations. Best Oral and Poster Presentations will be selected and awarded with free registration to the next conference.
We look forward to your participation at CMSE 2020!
Paper Publication more
---
SCI Journals
Strength of Materials (IF=0.592)
MATERIALS SCIENCE-MEDZIAGOTYRA (IF=0.625)
Mechanika (IF=0.458)
Advanced Composite Letter (IF=0.517)
Reviews on Advanced Materials Science (IF=1.197)
Files Download
---
1.
Abstract Template
2.
Full Paper Template (for Conference Proceedings)
3.
How to join CMSE 2020 in MS Teams
4.
Conference Program
CMSE 2020 Awarding
---
Best Oral & Best Poster Presentations
Congratulations! 5 winners of the Best Oral Presentations and 1 Best Poster Presentations from CMSE 2020 are awarded with the free registration to CMSE 2021:
Oral Session 1: Materials for Energy Applications and Catalysis
Winner:
Dr. Varun Vohra
, the University of Electro-Communications, Japan
Presentation: Strategies to Improve the Optical Properties and Sustainability of Solar Energy-Harvesting Photovoltaic Windows
Oral Session 2: Nanostructured Materials, Sensors and Actuators, Microdevices, Testing of Materials
Winner:
Masoumeh Ghalkhani
, Shahid Rajaee Teacher Training University, Iran
Presentation: Preparation of the Nanostructure Manganese Oxide Modified Electrode by Chemical and Electrochemical Procedures and Comparison of Their Efficiency for Electrochemical Reduction of Niclosamide
Oral Session 3: Metals, Ceramics, Composites
Winner:
Dr. Alice G. Osorio
, Universidade Federal de Pelotas, Brazil
Presentation: Nanocellulose Fibers from Banana Waste as Carbon Nanotube Dispersing Agent
Oral Session 4: Materials for Electronics and Optoelectronics, Magnetic Materials
Winner:
Dr. A.K. Rajarajan
, Homi Bhabha National Institute, India
Presentation: Magnetic Frustration in YMn
1-x
Ga
x
O
3
Oral Session 5: Structural Materials
Winner:
Dr. Yap Soon Poh
, University of Malaya, Malaysia
Presentation: Reforming Mushroom Wastes as Concrete Material Substitutions
Best Poster Awards
Title: Effect of Inversion Asymmetry on Quantum Confinement of Dirac Semimetal Cd3As2
Presenter:
Mr. Christopher Chou
, Washington High School, USA
Supported Journals | Call for Papers
---
Below Journals are calling for papers for regular issue, if you are interested, please submit your full length paper to their submission system directly.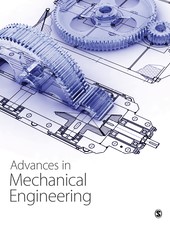 Sponsor
---
Supporters
---

Latest News
---
CMSE2020 Online Conference has been held successfully via Microsoft Teams Meeting on Nov. 20-23, 2020, attracting over hundred participants from 30 countries.
[Nov. 25, 2020]
Due to the outbreak of COVID-19 and for the safety of our participants, CMSE2020 will be held online (virtual conference without any physical participation). Thanks for your understanding!
[July 27, 2020]
Selected papers from CMSE2019 recommended to SCI Journal CERAMICS-SILIKATY have been published on
Vol 64, No 2, 2020
and indexed by Science Citation Index.
[May 15, 2020]
Due to the COVID-19, CMSE2020 has been changed from August 16-19, 2020 to November 20-23, 2020. Please arrange your schedule properly. Sorry for any inconvenience caused.
[April 13, 2020]
CMSE2019 Conference Proceedings have been published by IOP Conference Series: Materials and Engineering in
Vol. 770
.
[March 24, 2020]
CMSE2019 was held successfully in Sanya, China from Nov. 12-15, 2019, which attracts 150 participants from about 20 countries and regions exchanging and sharing their new research results and new approaches.
[Nov. 19, 2019]
Follow us on
---
Wechat:

Linked in: